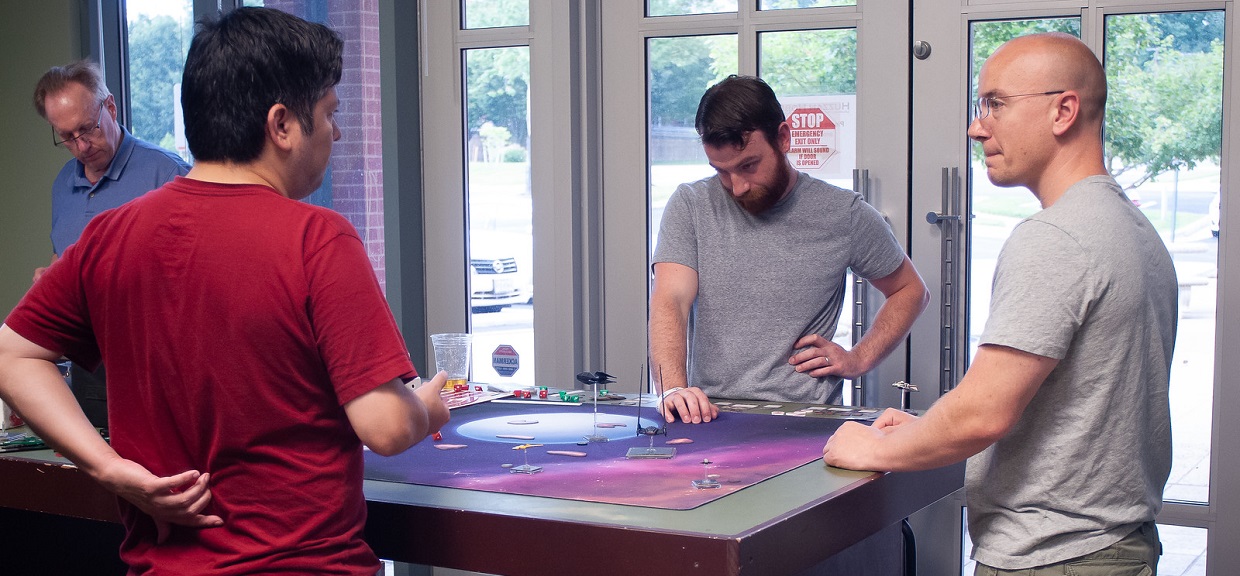 Can I order Magic cards from Huzzah Hobbies?
If you are looking for some specific cards to add to your deck, you can them from Huzzah Hobbies. Just go to our Magic: The Gathering Card order page, download the form, and send it to us.
Do you charge to play?
No, gaming is always free at Huzzah.We even have a large selection of store copy/demo games available for your enjoyment.
Do you buy Magic the Gathering cards?
If you don't have it in stock, can you order it for me?
Absolutely! We order from over a dozen distributors/manufactures and place orders almost every other day so your item will come in a timely manner. If there is a delay or it is back ordered we will let you know.
What if you don't carry that line of products. Can you still order it for me?
If our distributors carry the line, we'll be happy to order it for you!